Topic 1: New Media and Cultural Participation
Today's media and, in particular, the new digital information and communication technologies heavily impact the social and cultural life of our societies.
Can digital media enhance democracy, even lead to a democratisation of culture? Have these technologies actually made us more (inter-) active citizens as far as cultural creation and expression are concerned?
Related questions and concerns are taken up in a "Think Piece" by Dutch expert Joost Smiers, along with controversial issues such as copyright in the digital age. Recently this came up in the debates of the Anti-Counterfeiting Trade Agreement (ACTA), whose EU-wide adoption was just rejected by the European Parliament. As well, the sudden success of "Pirate Parties" all over Europe can be attributed to their outspoken challenge of the current forms of exploitation of intellectual property rights.
We look forward to your views and comments!
Digitisation and cultural democracy, an (as yet) unfulfilled promise
ThinkPiece #1 by Joost Smiers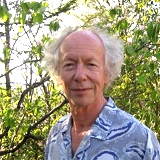 We are surrounded by, and increasingly dependent on, digital information and communication technologies and have been for the last two decades. As they have lost their novelty, this could be the right moment to discuss a question that has been burning in our minds for some time:
Have these once new digital information and communication technologies really made us more (inter)active citizens, as far as cultural expressions are concerned? Was this not the promise and expectation when we first confronted the endless possibilities the digital world offered us?
Most of us have become passive consumers of what the entertainment industry and advertising media try to sell us, but it was originally thought that digitisation would result in a radical change in this laid-back attitude. However, I am not so sure that this has actually happened.
Articles on digitisation and cultural democracy
collected by Sandrine Marolleau

Rapporteur on Fundamental Rights Finds ACTA Contrary to Democratic Values

 ACTA in Parliamentary Committees: Urgent Citizen Participation Required

 Democracy and the Digitisation of Audiovisual Culture

 Which skills for culture in a globalised and digitised world?