Digitisation and cultural democracy, an (as yet) unfulfilled promise
ThinkPiece #1 by Joost Smiers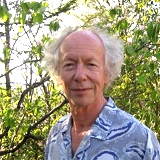 We are surrounded by, and increasingly dependent on, digital information and communication technologies and have been for the last two decades. As they have lost their novelty, this could be the right moment to discuss a question that has been burning in our minds for some time:
Have these once new digital information and communication technologies really made us more (inter)active citizens, as far as cultural expressions are concerned? Was this not the promise and expectation when we first confronted the endless possibilities the digital world offered us?
Most of us have become passive consumers of what the entertainment industry and advertising media try to sell us, but it was originally thought that digitisation would result in a radical change in this laid-back attitude. However, I am not so sure that this has actually happened.

Please read the full article as pdf-file...